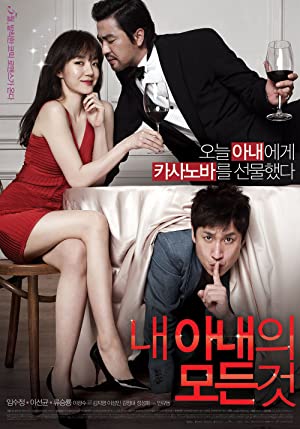 Genre

: Comedy, Drama, Romance

Duration

: 121 mn

Directors

: Kyu-dong Min

Actors

: Jo Han-chul, Kim Ji-yeong, Jeong-tae Kim

Year

: 2012

Synopsis

: Du-hyeon can't stand his wife anymore. He wants a divorce but he's weak. He hires a Casanova to seduce her and make her leave him. Will he succeed?