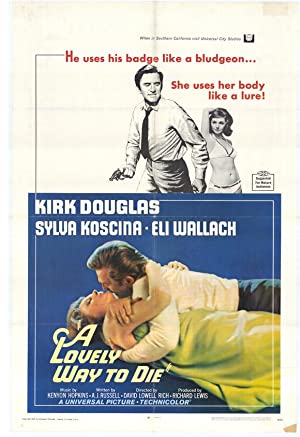 Genre

: Crime, Drama, Mystery

Duration

: 103 mn

Directors

: David Lowell Rich

Actors

: Kirk Douglas, Sylva Koscina, Eli Wallach

Year

: 1968

Synopsis

: A cop quits the force after too much disappointment in the system. He becomes a bodyguard of a rich recent widow. She is on trial for her husband's murder. He decides to help her clear her name... and get over her husband.
Download A Lovely Way to Die Subtitles
English