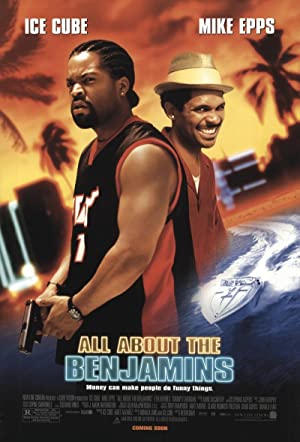 Genre

: Action, Comedy, Crime

Duration

: 95 min

Directors

: Kevin Bray

Actors

: Ice Cube, Mike Epps, Tommy Flanagan

Year

: 2002

Synopsis

: Bounty hunter Bucum chases bail-jumper Reggie, who runs right into the scene of a diamond heist and murder and gets shot at as well. Later they become partners in their pursuit of the $20M in diamonds and lottery ticket. Their wom...
Download All About the Benjamins Subtitles
Arabic
Danish
Dutch
English
Farsi/Persian
Russian
Turkish