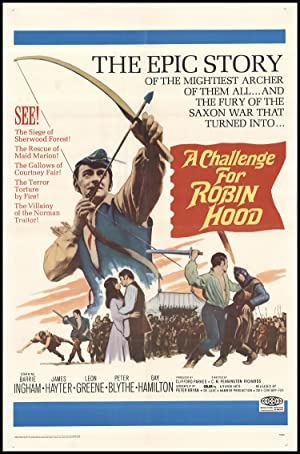 Genre

: Adventure

Duration

: 85 min

Directors

: C.M. Pennington-Richards

Actors

: Barrie Ingham, James Hayter, Leon Greene

Year

: 1967

Synopsis

: Robin, a young Norman nobleman, is falsely accused by his cousin of murdering another cousin. His accuser is actually in league with the corrupt Sheriff of Nottingham to seize control of the family lands, which Robin would inherit...
Download A Challenge for Robin Hood Subtitles
English