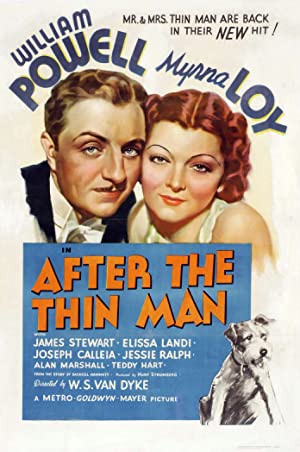 Genre

: Comedy, Crime, Mystery

Duration

: 112 mn

Directors

: W.S. Van Dyke

Actors

: William Powell, Myrna Loy, James Stewart

Year

: 1936

Synopsis

: Private detective Nick Charles and his wealthy wife Nora are back home at last and hoping for a quiet New Year when there is a murder. The obvious suspect is his wife, Nora's cousin, Selma.
Download After the Thin Man Subtitles
English