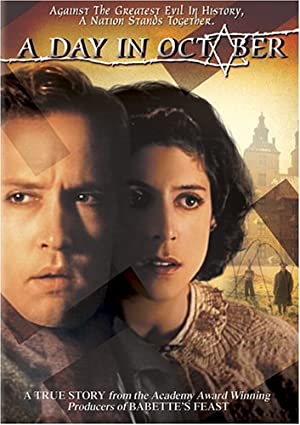 Genre

: Drama, War

Duration

: 97 min

Directors

: Kenneth Madsen, Kenneth Kort Madsen

Actors

: D.B. Sweeney, Kelly Wolf, Tovah Feldshuh

Year

: 1991

Synopsis

: This story, based on fact, is about the movement of Danish Jews out of Denmark to neutral Sweden in the 1940's. It focuses on a single family and tells of their involvement with the underground and of their own, initially reluctan...
Download A Day in October Subtitles
English