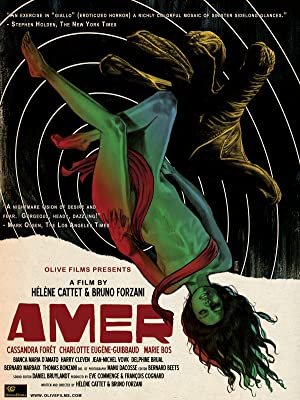 Genre

: Horror, Thriller

Duration

: 90 min

Directors

: Hélène Cattet, Bruno Forzani

Actors

: Cassandra Forêt, Charlotte Eugène Guibeaud, Marie Bos

Year

: 2009

Synopsis

: As a young girl Ana was a rebellious child. She was also tormented by images of death and a shadowy, ominous figure in black. Now an adult, she is once again tormented by shadowy, other-worldly forms.