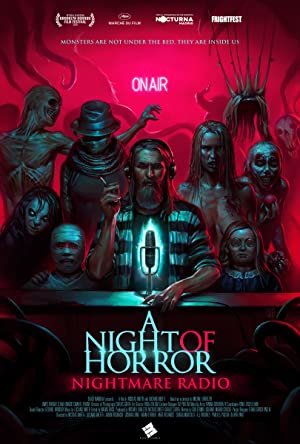 Genre

: Horror, Mystery

Duration

: 104 mn

Directors

: Oliver Park, Jason Bognacki, A.J. Briones

Actors

: Patricia Arizmendi, Adrián Barriopedro, Claudia Beattie

Year

: 2019

Synopsis

: Rod, radio DJ, hosts a popular horror-themed show packed with tales of terror for eager listeners. When he receives alarming calls from a horrified child things start to feel off.
Download A Night of Horror: Nightmare Radio Subtitles
Arabic
Danish
English
Farsi/Persian
Finnish
Indonesian
Norwegian
Spanish
Swedish
Vietnamese