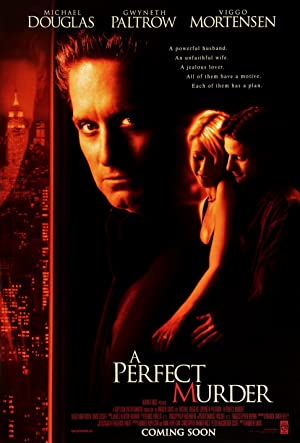 Genre

: Crime, Drama, Thriller

Duration

: 107 mn

Directors

: Andrew Davis

Actors

: Michael Douglas, Gwyneth Paltrow, Viggo Mortensen

Year

: 1998

Synopsis

: A wealthy Wall Street speculator discovers that his wife has a lover. He investigates him and uses the carrot and stick to make him murder his wife. Planned to detail, it seems like a perfect murder.