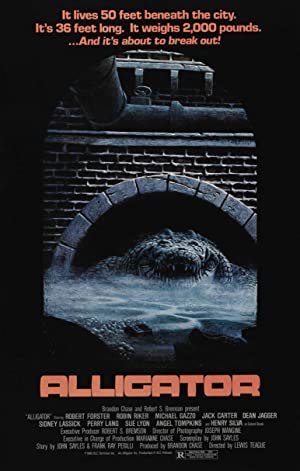 Genre

: Horror, Sci-Fi, Thriller

Duration

: 91 min

Directors

: Lewis Teague

Actors

: Robert Forster, Robin Riker, Michael V. Gazzo

Year

: 1980

Synopsis

: A pet baby alligator is flushed down a toilet and survives in the city sewers. 12 years later, it grows to an enormous size thanks to a diet of discarded laboratory dogs injected with growth hormones. Now, humans have entered the ...

Download Alligator Subtitles
Danish

English
Finnish
Indonesian
Korean