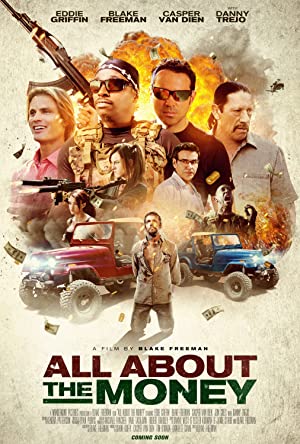 Genre

: Action, Adventure, Comedy

Duration

: 90 min

Directors

: Blake Freeman

Actors

: Eddie Griffin, Blake Freeman, Casper Van Dien

Year

: 2017

Synopsis

: A guy gets his 2 friends on a plane to Colombia making them believe it's vacation. However, he plans on catching a drug lord and collect the $25M reward. They don't speak Spanish and think Colombia is a city in Mexico.
Download All About the Money Subtitles
English