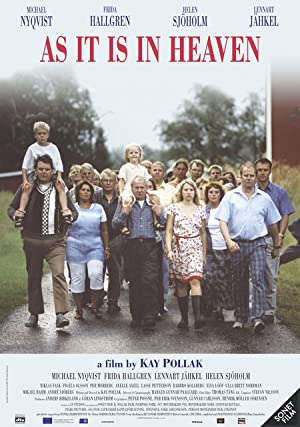 Genre

: Comedy, Drama, Music

Duration

: 133 mn

Directors

: Kay Pollak

Actors

: Michael Nyqvist, Frida Hallgren, Helen Sjöholm

Year

: 2004

Synopsis

: A famous international conductor returns to his small childhood town in Sweden for early retirement. He's asked to help with the church choir. He affects the lives of all in the choir.
Download As It Is in Heaven Subtitles
English
Greek
Spanish