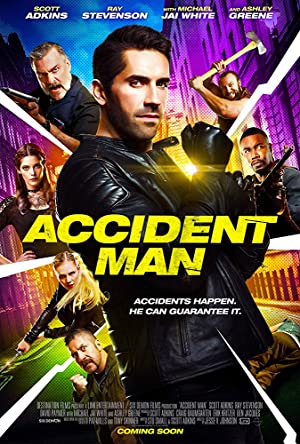 Genre

: Action, Crime, Thriller

Duration

: 105 mn

Directors

: Jesse V. Johnson

Actors

: Scott Adkins, Ray Stevenson, David Paymer

Year

: 2018

Synopsis

: Mike is a tough hitman, who makes his hits look like accidents or suicide. He's in a gang of hitmen, each with his own style. When his loved ex is killed, Mike looks for those responsible.

Download Accident Man Subtitles
Arabic
Brazilian Portuguese
Chinese
Croatian
Dutch

English
Greek
Spanish