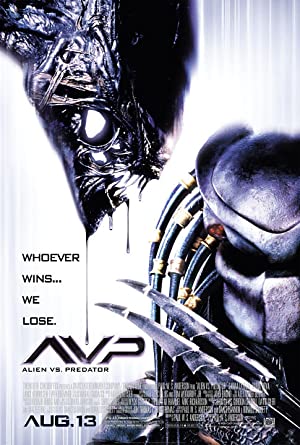 Genre

: Action, Adventure, Horror

Duration

: 101 mn

Directors

: Paul W.S. Anderson

Actors

: Sanaa Lathan, Lance Henriksen, Raoul Bova

Year

: 2004

Synopsis

: During an archaeological expedition on Bouvetøya Island in Antarctica, a team of archaeologists and other scientists find themselves caught up in a battle between the two legends. Soon, the team realize that only one species can win.
Download Alien vs. Predator Subtitles
Arabic
Brazilian Portuguese
Chinese
Dutch
English
French
Indonesian
Norwegian
Polish
Portuguese
Romanian
Serbian
Spanish
Swedish
Turkish