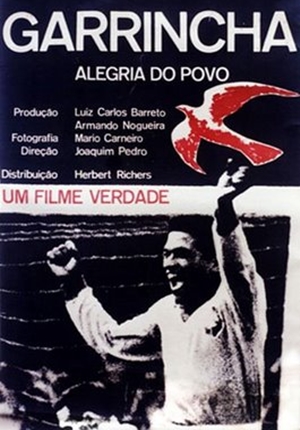 Genre

: Documentary, Sport

Duration

: 60 min

Directors

: Joaquim Pedro de Andrade

Actors

: Heron Domingues, Garrincha

Year

: 1963

Synopsis

: Documentary about the most famous dribbler in Brazilian Soccer (some say in Soccer's history!) at the zenith of his career, showing classic scenes of 1958 and 1962 World Cup. Garrincha was a very original and talented player, havi...
Download Garrincha - Alegria do Povo Subtitles
English