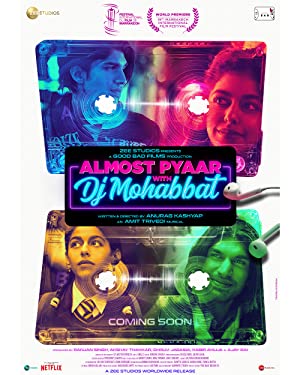 Genre

: Drama, Musical, Romance

Duration

: 121 minn

Directors

: Anurag Kashyap

Actors

: Alaya F, Karan Mehta, Vicky Kaushal

Year

: 2023

Synopsis

: In London, a girl likes a boy, a little too much. And, in a parallel universe exists a boy that likes a girl. The two unrequited love stories, burdened by social status, caste and inequality are breathlessly, heading on towards ea...
Download Almost Pyaar with DJ Mohabbat Subtitles
English