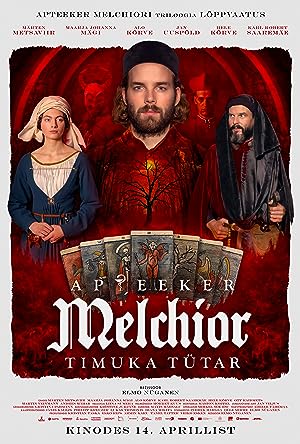 Genre

: Crime, History, Thriller

Duration

: 90 minn

Directors

: Elmo Nüganen

Actors

: Märten Metsaviir, Alo Kõrve, Ott Raidmets

Year

: 2022

Synopsis

: In the third film of medieval thriller, Melchior's wife Keterlyn witnesses a brutal attack. The life of an unknown young man is saved, but the victim who has lost his memory does not know who he is and how he ended up in Tallinn. ...
Download Apteeker Melchior. Timuka tütar Subtitles
English
Indonesian