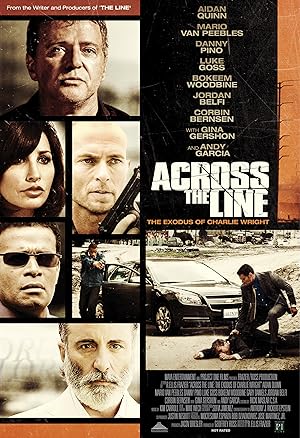 Genre

: Crime, Drama, Thriller

Duration

: 94 minn

Directors

: R. Ellis Frazier

Actors

: Aidan Quinn, Andy Garcia, Mario Van Peebles, Danny Pino

Year

: 2010

Synopsis

: Charlie swindled $10 billion from investors. He manages to slip away from FBI in LA but is spotted in Tijuana. FBI's not alone. Mexican and Russian gangsters want him, too.

Download Across the Line: The Exodus of Charlie Wright Subtitles
Arabic

English
Finnish
French
Malay
Romanian