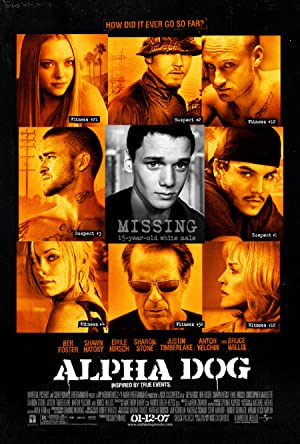 Genre

: Biography, Crime, Drama

Duration

: 122 mn

Directors

: Nick Cassavetes

Actors

: Emile Hirsch, Justin Timberlake, Anton Yelchin

Year

: 2006

Synopsis

: Johnny and his pals kidnap Jake's 15-year-old brother Zach, then assign his buddy Frankie to be Zach's minder. They develop a brotherly friendship. Zach parties with his captors as things begin to spin out of control.
Download Alpha Dog Subtitles
Arabic
Brazilian Portuguese
Bulgarian
Chinese
Dutch
English
Finnish
Greek
Hebrew
Norwegian
Serbian
Spanish
Swedish
Turkish