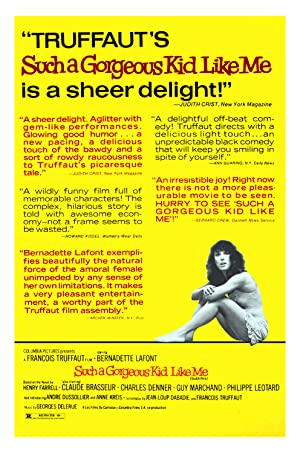 Genre

: Comedy, Crime, Drama

Duration

: 98 min

Directors

: François Truffaut

Actors

: Bernadette Lafont, Claude Brasseur, Charles Denner

Year

: 1972

Synopsis

: Stanislas Previne is a young sociologist, preparing a thesis on criminal women. He meets in prison Camille Bliss to interview her. Camille is accused to have murdered her lover Arthur and her husband Clovis. She tells Stanislas he...
Download A Gorgeous Girl Like Me Subtitles
English