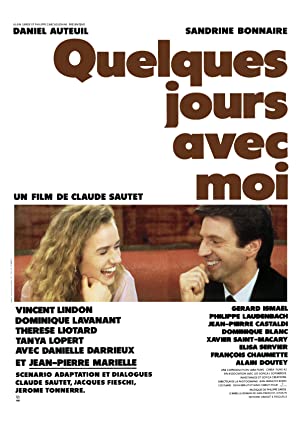 Genre

: Drama, Comedy, Romance

Duration

: 131 mn

Directors

: Claude Sautet

Actors

: Daniel Auteuil, Sandrine Bonnaire, Jean-Pierre Marielle

Year

: 1988

Synopsis

: Martial's mother owns a chain of supermarkets. He had spent some years in a mental hospital because of pervasive indolence. Hoping that an active task may improve his condition, he is sent to inspect one of the supermarkets. The m...
Download A Few Days with Me Subtitles
English
French
Korean